If you feel we go above and beyond for your company
and would like to add a testimonial,
please email it to customerservice@revprint.net
and we will add it to our growing list of satisfied clients.
Read our client testimonials
& learn more about us…
Faster Better Easier

"When I started my business, I only had one customer: The Home Depot! In fact I still have them as my only customer. Initially, I thought I would have little need for printed materials. After all, I don't need business cards, nor stationery, and I don't have any brochures. Then reality sunk in: I needed operators manuals for each of the products I sold, I needed safety stickers to go on products per insurance requirements, and then I needed logo stickers because our customers collect them, and then I needed large banners, because our strategic partners wanted to display them. Oh, did I mention all of the special services like die cutting, stapling, collating, and more! RPM does it ALL, and they do it perfectly every time. If you want to look good to others, there's not better print supplier around! AND, their personal service is Revolutionary!"
Friendly Automotive Group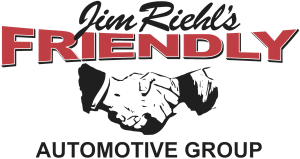 "Bob Mann and Revolutionary Print Management have been our vendor for over 25 years. They manage most of our printing, marketing and promotional products for all four of our locations. They take inventory on a monthly basis and interact with our management team to make sure we never run out of inventory. They have created many types of marketing materials over the years, they never say no and they find a way to get the job done. We have a great relationship with RPM and we count on them to give us excellent service and fair pricing. Many times they go beyond their job requirements to take care of us when the urgency arises.  
I have recommended Bob and RPM to many of my Business Associates and friends and have never been disappointed with his service and professionalism."
Domestic Uniform Rental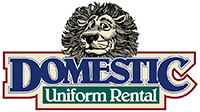 "It is important to work with suppliers who are not only professional and trustworthy, but also provide accurate, prompt and courteous service. The staff at Revolutionary Print Management continue to exemplify these traits, and more. We couldn't be happier with our relationship and would like to thank you for your years of service and hard work keeping our business running smoothly."
Golling Chrysler Dodge Jeep Ram
Mark J. De Mara, CPA, General Manager

"Golling Chrysler Dodge Jeep Ram has had a long working relationship with Bob Mann and the staff at Revolutionary Print Management!  Bob has been a tremendous resource for our dealership not only providing critical forms and supplies but providing valuable assistance with marketing materials such as promotional items and our logoed work shirts!
RPM has provided additional assistance on several occasions designing logos and banners for us that we used in other media.
We have no doubt that our relationship with Revolutionary Print Management has been a contributing factor in our dealership's success over our 50 years of operation!"
The Kitchen Inc.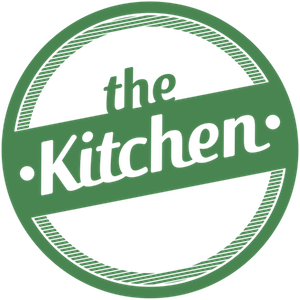 "The Kitchen Inc. has been using Revolutionary Print Management for all of our label and print needs for almost twenty years. RPM's customer service is second to none.  Our company uses on average 80,000 individual labels per week. As you can imagine, it is crucial to have labels that adhere well to our products at a cost effective price. RPM has always been able to provide us with labels that fit our criteria. Working with RPM from the initial design phase through receipt of the finished product is streamlined and stress-free.  Using the Revolutionary Print Management online ordering system for repeat orders saves our team time and money. RPM is an integral part of bringing our products to market."
Macomb Group
Charles J. Raymond, National Sales Manager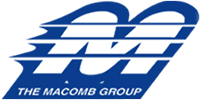 "I am writing to let you know about how I appreciate the excellent service from RPM. You and your staff always make sure we have the items we need for our marketing program and keep us up to date on what we have in inventory so we don't run out. Over the years as our company has grown your service level has continued to grow and evolve with our companies. You always respond to emails and my phone calls and do whatever you can to adapt to our crazy delivery needs. You always help with my special projects and our continually changing line cards to keep us up to date and productive.
Thank you for your professionalism and all you do to keep our company up to date with all our marketing needs."
PGS Dentistry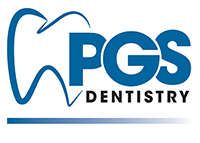 "Our office has done business with Bob Mann and his friendly team at Revolutionary Print Management for many years.  Their business is extremely professional and the end product exceeds expectations.  We would recommend RPM for all your printing needs."
Grosse Ile Golf and Country Club
Carol Machuga, Controller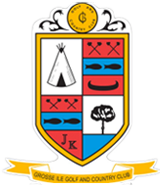 "RPM is our 'go to' printer for all our printing needs!  They are great at what they do, always on time, the best quality product and always the best price. I can count on the RPM staff, they've never let me down!   We've been with RPM since they opened and we'll continue to support them!"
AMCOL Corporation
Sherri Massey, Corporate Administrator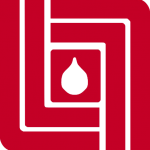 "As a small company, it is important to work with suppliers who are not only professional and trustworthy, but also provide accurate, prompt and courteous service. The staff at Revolutionary Print Management have accomplished all of these traits during our relationship of over the last 9 years."
Sterling Heights Dodge Chrysler Jeep Ram
Dee Brennan, Controller, Sterling Heights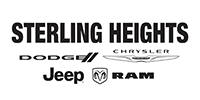 "Sterling Heights Dodge Chrysler Jeep Ram has been doing business with Revolutionary Print Management for 10+ years. They do wonderful work, are prompt and always accommodating to our special needs. Bob Mann is in charge of our account and he is always there when I need something special printed with ideas and suggestions. He had some great ideas when we needed some gift items for a special party we were having at the dealership. He also makes sure I get my items quickly and just as I ordered..especially if I forget to order an item and need it fast! I would recommend them to anyone looking for a great partner!"
Madison Hts. Plumbing

"Revolutionary Print Management has been the best print company I have worked with in 32 years of ordering forms and envelopes. The quality of the products and ease of ordering has always been excellent. I have always been treated like their number 1 customer whether the order has been large or small."